Present...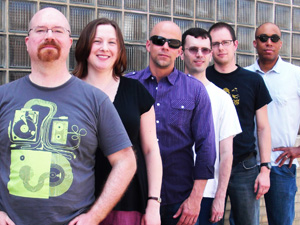 Tautologic
An eclectic, adventurous, forward-thinking, brainy rock band that dabbles in just about every style you can imagine. We've done two rock theater and multi-media productions and are working on more.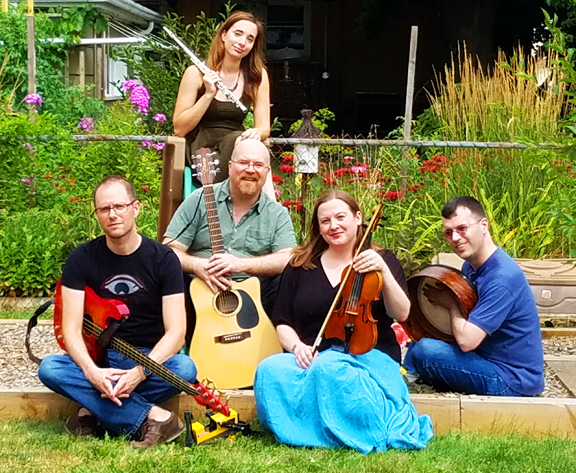 Logical Fleadh
Celtic Rock band (fiddle/mandolin, flute, guitar, bass, drums, vocals) that plays traditional and contemporary Irish, Scottish, and Celtic-inspired instrumentals and songs with a driving rock edge. Perfect for Irish pubs, rock clubs, and concert stages.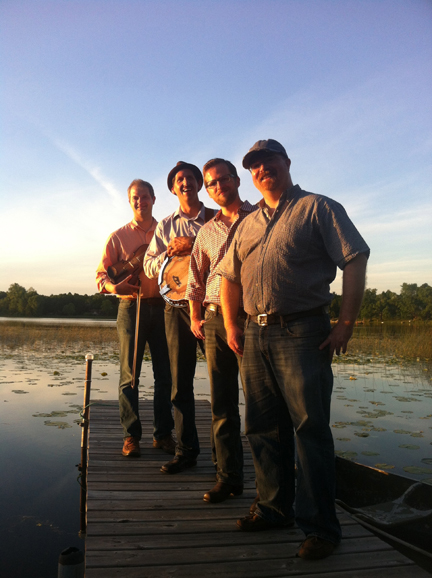 Bourbon Aristocracy
Bluegrass quintet featuring banjo, fiddle, mandolin, dobro, guitar, upright bass, and vocals. Perfect for just about anything you do in the summer - barbecue, picnics, festivals, and more.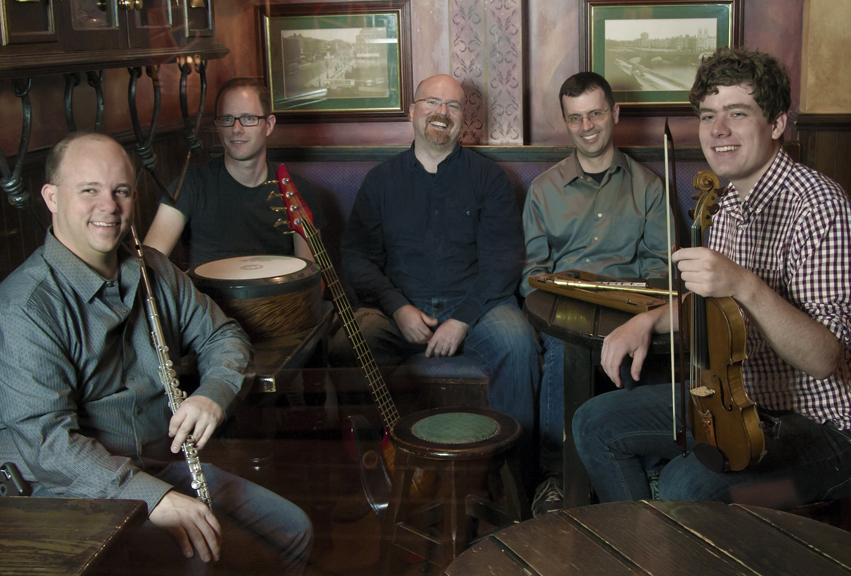 Character Fleadh
An acoustic band that plays traditional Irish jigs, reels, polkas, and other tunes. Great for pubs and parties as the main attraction or just background ambience.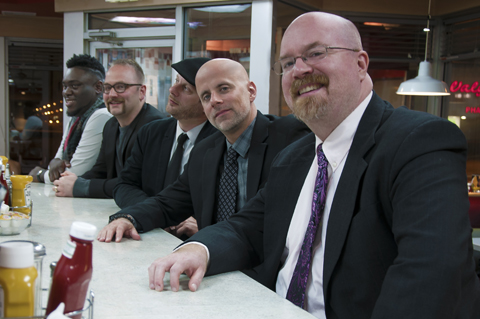 Chez Butter
Chez Butter plays Motown, soul, funk, R&B, and jazz. We turn every event into a sing-along dance party.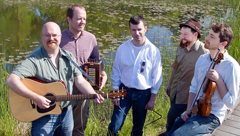 Le Travaillant
Plays Cajun music from Louisiana that brings the bayou down by you! Band includes fiddle, accordion, guitar, bass, drums, and vocals. Perfect for Mardi Gras, crawfish boils, and more.

Past:

Carpetbaggers Local 606 - Americana collective (banjo, fiddle/mandolin, guitar, bass, accordion, dobro, vocals, drums) that played bluegrass, old country, Cajun, western swing, etc. After a few line-up changes, Carpetbaggers morphed into the Bourbon Aristocracy and Le Travaillant, which specialize in their respective styles.

The Halldeckers - A duo (sometimes more) that specialized in classic Christmas music. The season for this music is too short to make it worth keeping current on the repertoire.

Ethan Sellers Band - An eclectic roots-oriented folk-rock band with a world beat influence, political conscience, and a party attitude. We decided to put the project on hiatus when we learned that one of our members was moving. It was a good ride, though! Most of ESB's repertoire has since found its way into Tautologic set lists, and it is more likely than not that Tautologic will finish the recording project that ESB began.

Soul Calculus - A free-form jazz-rock improvisation project, featuring several members of Tautologic. We didn't really have any songs, although there were certain pet licks and motives that periodically re-surfaced to form the basis of some jams. The group dissolved when its members got busy with other projects, but its free-wheeling approach is something I wouldn't mind re-visiting where appropriate.

Grand Unified Theory - My college band. I've seen several bands with the same name since then, but in 1993-1995 or so, we were the only one. As you might guess from the name, we were a band of big ideas - and not much experience. Ah, youth - what better time to learn how not to do things?