Piano Lessons for Beginning/Intermediate Students
In addition to performing as a keyboardist, I am an experienced, patient, and thoughtful instructor with experience teaching private lessons and in after-school programs in Chicago Public Schools.
I teach piano lessons that not only train the fingers but the ears and the brain. My students learn keyboard technique and to read music - but not at the expense of their creativity. I specifically work to give my students the skills they need to express themselves at the keyboard, making piano practice fun, rather than a chore.
Whether or not my students become professional musicians or simply lifelong fans of music, they will benefit from lessons with me. Music lessons have benefits outside of the musical realm - cultivating listening skills, manual dexterity, an intuitive understanding of applied math and physics, and generally opening cognitive pathways in the human mind that no other endeavors can claim to do. The best part about all of these benefits is that it is FUN to play music.
Rates:
30-minute lesson: $160 for 4 weekly lessons
45-minute lesson: $200 for 4 weekly lessons
60-minute lesson: $240 for 4 weekly lessons

Terms:
Cash or check, full payment for all 4 lessons due at first lesson of each "block."
24 hours' notice for cancellation/re-scheduling - otherwise you owe for the lesson.
Young students must have a responsible adult present.

Availability:
Teaching hours are Mon-Wed noon-9pm.
Lessons for young students (under 18) are available at the student's home only.
Lessons for adult students (over 18) are available at my studio.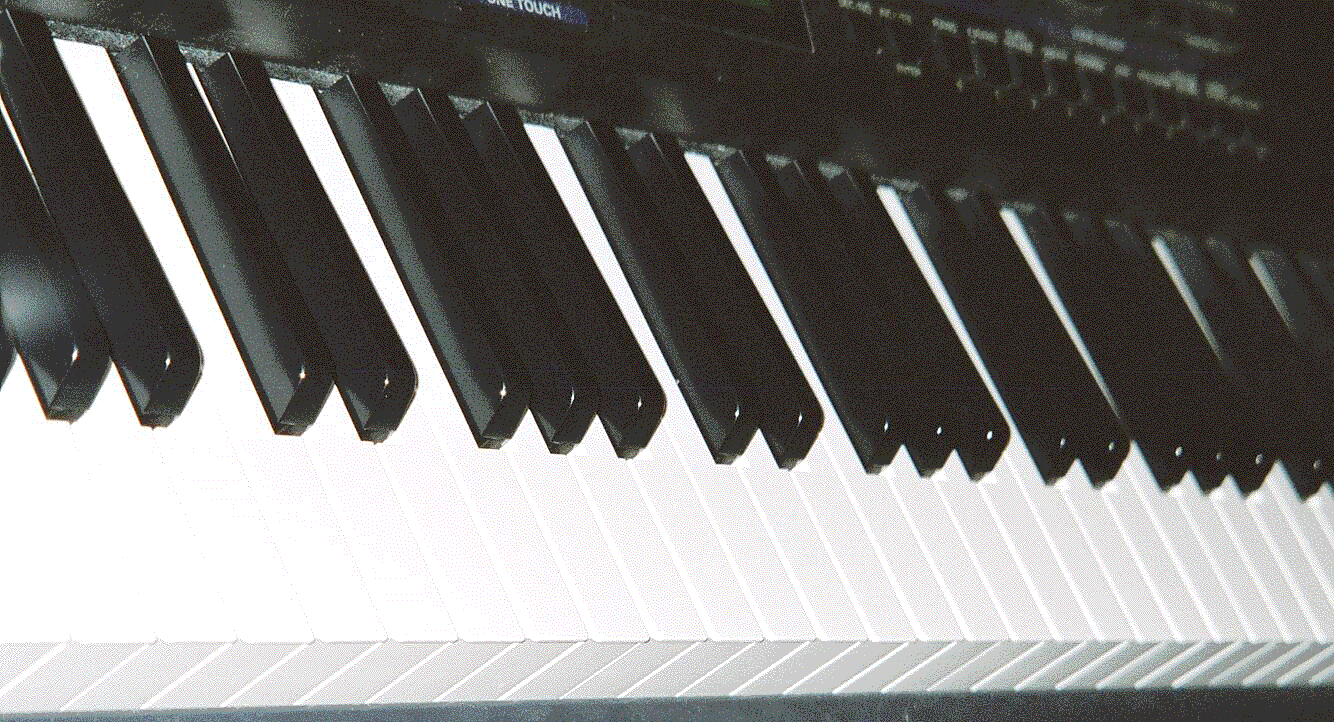 Keyboardist For Hire

I have 20 years of playing experience, playing rock with a bit of jazz, classical, funk, blues, and folk mixed in. I read music (notes and/or chord charts), improvise, and can write tasteful/tasty parts. I have pro gear and transportation, can sing lead and harmony vocals, and double on acoustic rhythm guitar.

I'm organized and I do my homework. I expect the same from the projects on which I work. I just need charts and/or reference CDs, and information about the date, time, location, and pay for the gig or session. I'll show up to the rehearsal/gig, knowing the tunes and ready to play.

Samples of my playing:

Chez Butter
Tautologic
Michael Carlos - see "Gone Too Far" and "Winning Streak"


Keys for Hire Rates/Terms:

Studio Recording:
$100/song to record at my home studio, tracks via Dropbox, instructions over e-mail.
$150/song to record at my home studio with artist/producer present for session.
Additional charge for travel/set-up if required to record outside my own studio.

All performances must be credited on any release.
Copyright/Publishing sharing required for any tracks where scope requires me to create significant hooks/melodies.

Live performance:
Rates vary by details of engagement - e-mail me with details (date, start/end time, location, repertoire, and rehearsal requirements) for quote.