The Latest News...
Tautologic
My original band Tautologic will release its long-delayed Re:Psychle album on January 18, 2018. Catch us at the Wicker Park location of Emporium Arcade Bar on January 18th. Our record label Turtle Down Music has a special pre-order bundle with CD, shirt, and poster.
Character Fleadh
Character Fleadh recently played at Fiddler's Hearth (South Bend, IN), and we're posting videos from that gig once a week on YouTube. Head on over there and subscribe to our channel.
Bourbon Aristocracy Bourbon Aristocracy recently profiled by the Chicago Tribune about our recent gig at Barrington Public Library. Stay tuned for additional dates, or check our website.
Le Travaillant
My Cajun band Le Travaillant is putting up some videos from this summer's gigs on its YouTube playlist.
Logical Fleadh
My Celtic rock band Logical Fleadh has also been posting some gig videos on its YouTube site.
New Projects pending
I have a few new composing, recording, and/or performing projects in development: new tracks by Tautologic, Michael Carlos, and Cesar Corral. Stay tuned.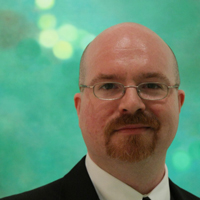 Piano, Guitar, and Voice Lessons
I have a limited number of available times on Mondays, Tuesdays, and Wednesdays for piano, guitar, and voice lessons in the Hyde Park area. E-mail me for details and availability.
Other Stuff to See/Hear:
- Tautologic (original rock)
- Logical Fleadh (Celtic rock)
- Chez Butter (soul/funk/R&B)
- Bourbon Aristocracy (bluegrass)
- Character Fleadh (Irish/Scottish folk)
- Le Travaillant (Cajun/zydeco)